Main menu
Conservation of priority forests and forest openings in "Ethnikos Drymos Oitis" and "Oros Kallidromo" of Sterea Ellada, LIFE11 NAT/GR/1014
No name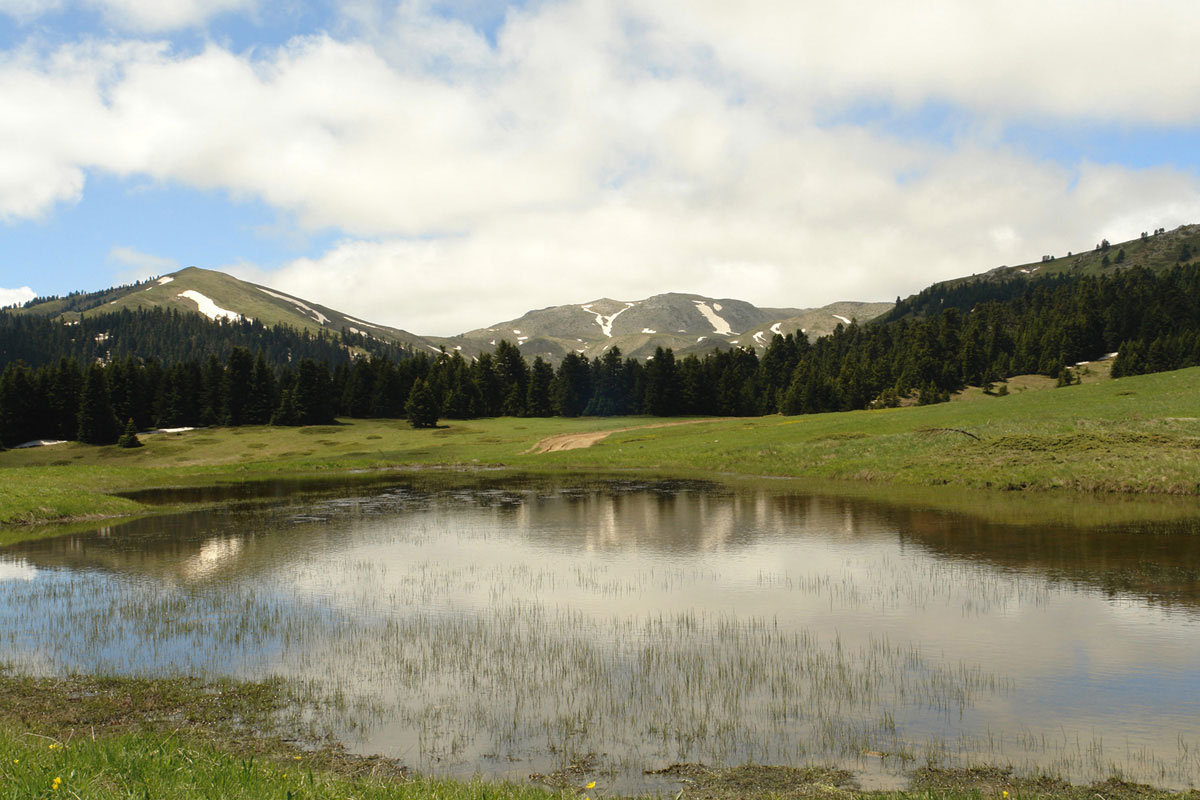 On Mt. Oiti (GR2440004) this habitat has been mapped in 3 small ponds with a total area of 0.03 ha (at Leivadies, Greveno, and Louka); it also occurs at a small pond north of Trapeza peak. The habitat occurs in small depressions on gray flysch, where the snow melts creating shallow ponds, which eventually dry out early in the summer. The characteristic species are Corrigiola litoralis, Ranunculus lateriflorus, Myosurus minimus, Lythrum tribracteatum, and Veronica oetaea*.
On Mt. Kallidromo (GR2440006) the information about this habitat is inadequate. There are 3 temporary ponds: two large ones at Nevropolis and Souvala (circa 2–4 ha each) and a smaller one (<0.05 ha) east of Nevropolis. According to the Standard Data Form for the site, typical vernal pool vegetation develops at the ponds with species such as Myosurus minimus, Polygonum aviculare, Juncus bufonius, Ranunculus lateriflorus, Gnafalium uliginosum, Mentha cervina, and Isoetes heldreichii.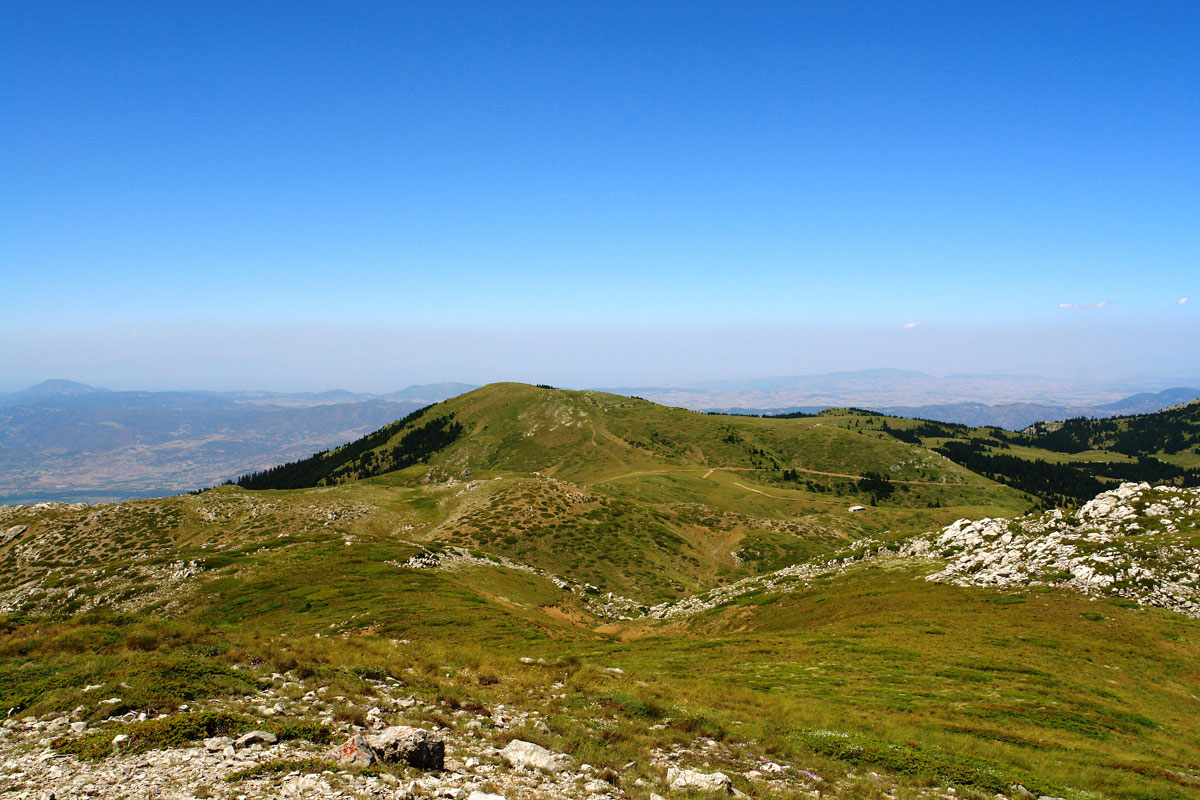 This habitat occurs in the site of Mt. Kallidromo (GR2440006) at high altitude limestone plateaus. These grasslands have a high cover (90–100 %) and their characteristic species are Filipendulla vulgaris, Festuca rubra, Festuca valesiaca, Hordeum bulbosum, Prunella laciniosa, Potentilla recta, Stipa spp., Poa bulbosa, Teucrium chamaedrys, Melica ciliata, Scabiosa columbaria, Sanguisorba minor and several species of crocuses and orchids (e.g. Orchis mascula).
The grasslands used to be grazed by sheep and goats up to 15 years ago. Today, they are grazed mostly by cattle, but in a lesser degree due to the general decline of animal farming activities in the area. Nevertheless, some of the grasslands are intensively grazed and there the floristic composition includes abundant thistle species.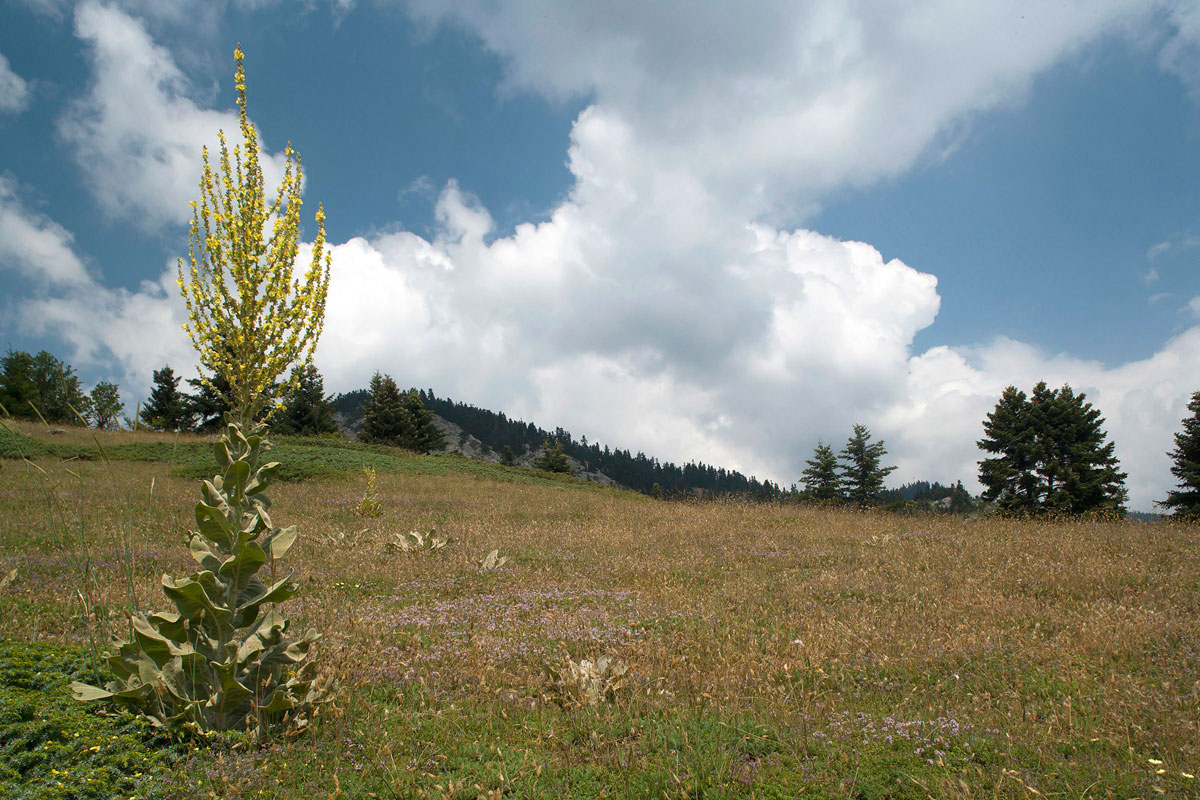 This habitat occurs in the site of Mt. Oiti (GR2440004) at high altitude plateaus and has a total area of 526 ha (30 map polygons). These grasslands have a 100 % plant cover. The most frequent typical species are Alopecurus gerardii, Nardus stricta, Ranunculus sartorianus, and Phleum alpinum. More than 80 plant species have been recorded in the habitat.
The grasslands used to be intensively grazed by sheep and goats more than 30 years ago. Today grazing is prohibited in the core area of the National Park and grazing over the rest of the site has been reduced due to the general decline of animal farming activities in the area.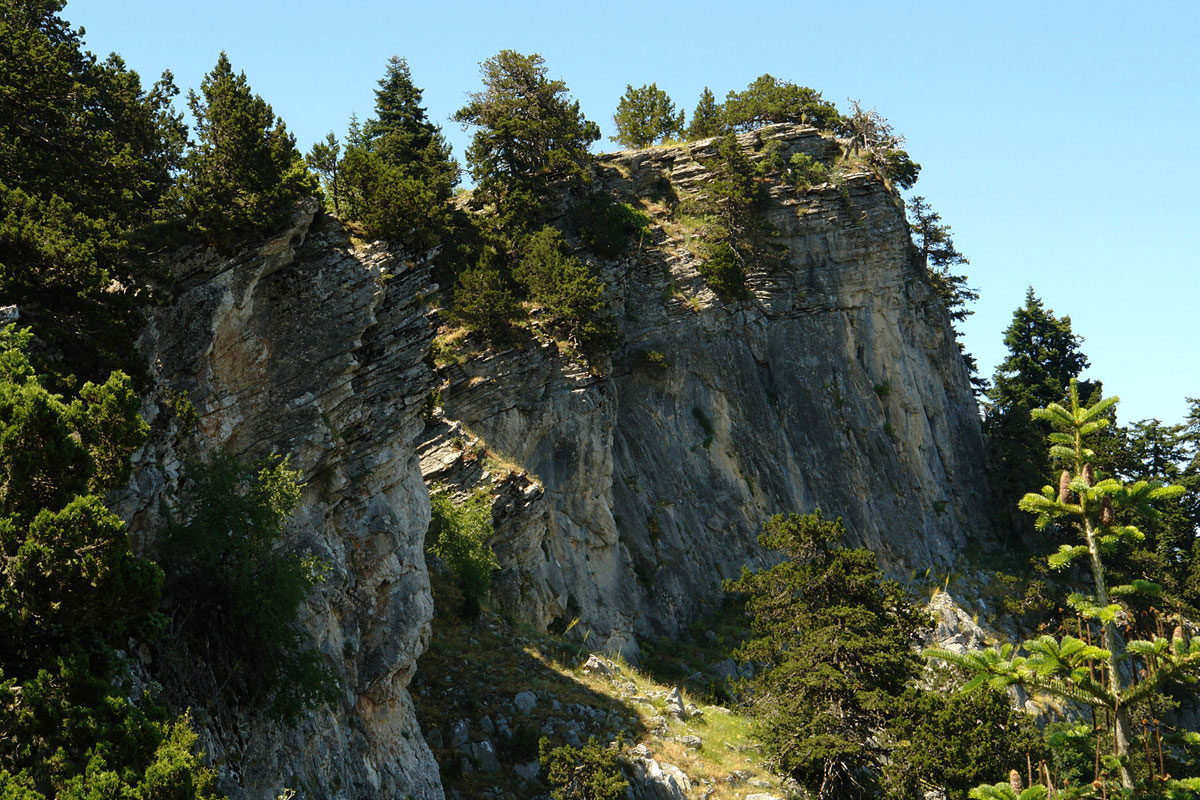 Juniperus foetidissima is widespread in Greece at altitudes of 600-2,300 metres, but its populations are scattered and it rarely forms forest stands. In the site of Mt. Oiti (GR2440004) Juniperus foetidissima is sometimes found in the fir forests, but it forms pure forest stands at two small patches (8 ha and 1 ha) at high inclinations (70–80°) on the eastern, dry, limestone slopes.
There, the tree layer cover is 30 % and the shrub and the herb layer cover is less than 15 %. The main woody species, apart from Juniperus foetidissima, are Juniperus oxycedrus, Daphne oleoides, and Crataegus monogyna. The composition of the herb understorey varies. It includes several grasses and a great number of herbs and subshrubs, typically high altitude species of rocky grasslands and screes, including endemic and rare plants. In total, the floristic composition includes approximately 70 species.
Juniperus foetidissima has suffered destructive human pressure because in the past its valuable rot-proof wood was used in buildings and in the manufacture of agricultural tools.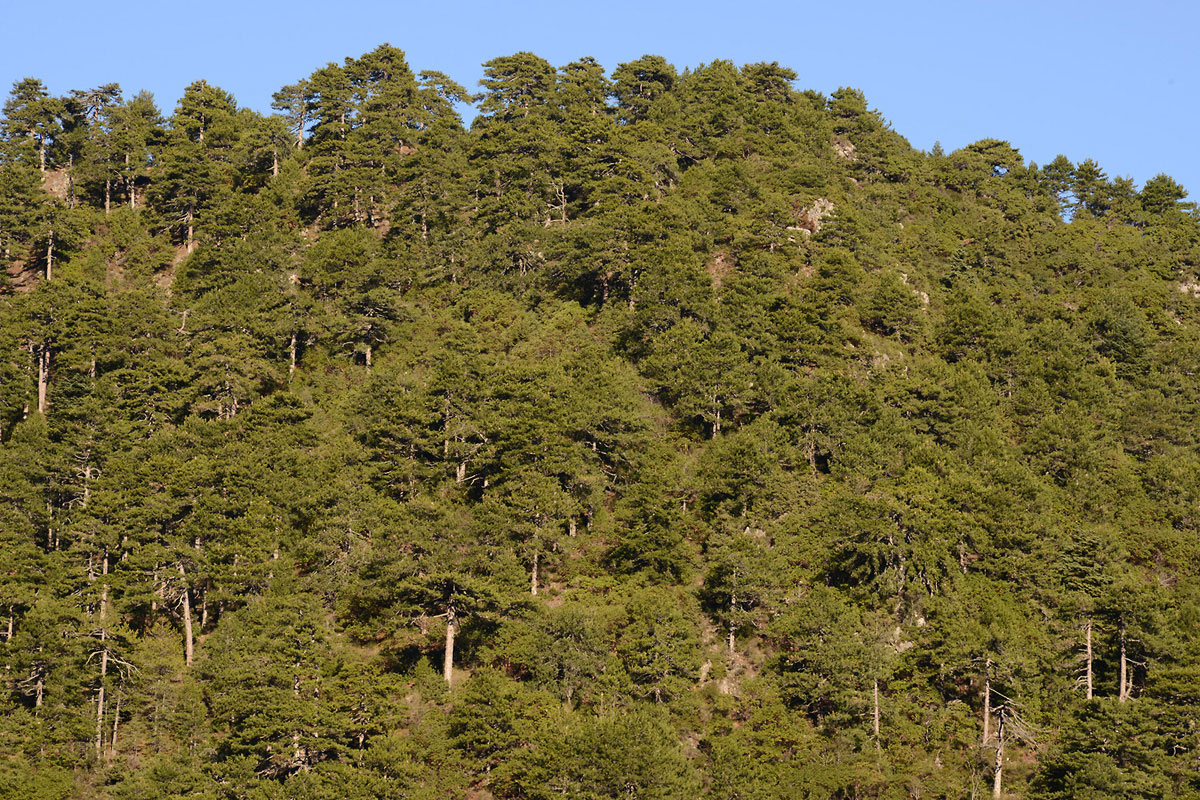 In the site of Mt. Oiti (GR2440004) Pinus nigra subsp. pallasiana forms only one natural forest stand mixed with Abies cephallonica, with an area of 14 ha on the eastern slopes of the site, on dolomitic substrate. The tree cover is 80 %, but the shrub and herb layers cover only 2 % and 5 % respectively.
In the site of Mt. Kallidromo Pinus nigra subsp. pallasiana forest develops on dolomitic substrates. Pure black pine forest covers an area of some 600 ha and black pine mixed with fir forest covers an area of some 560 ha.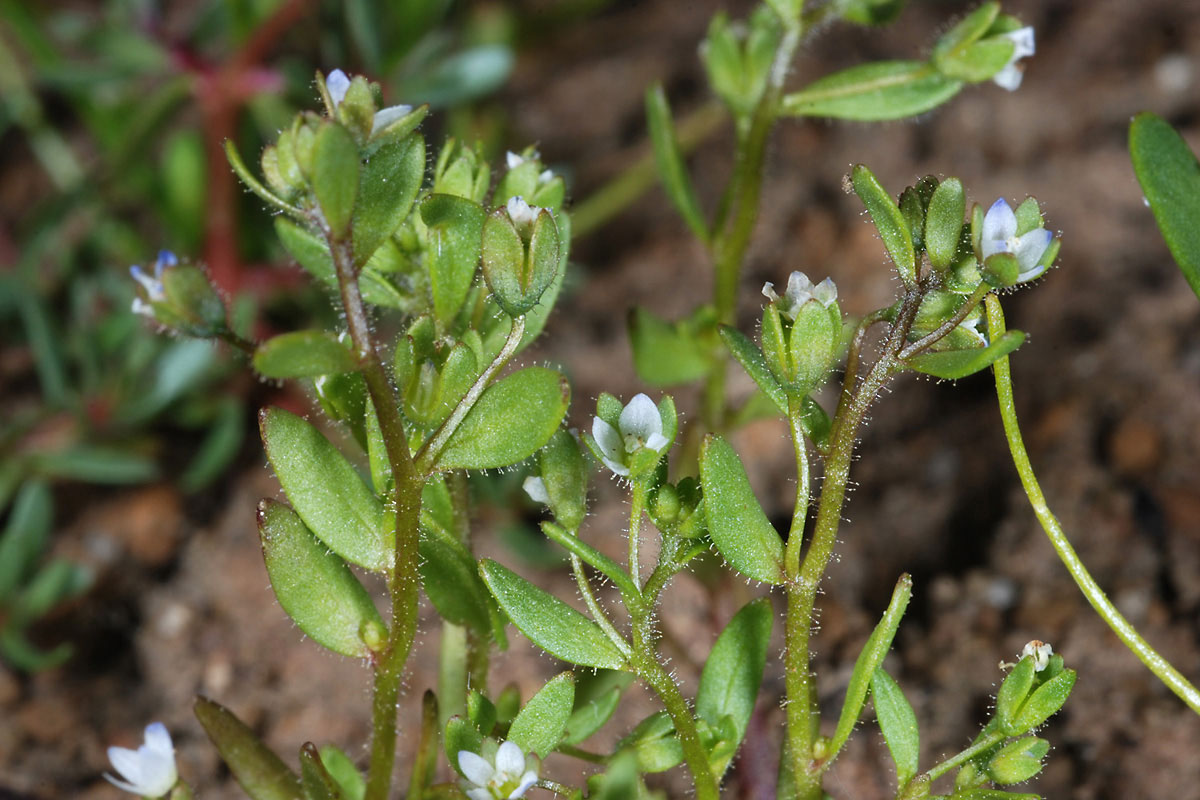 Veronica oetaea* is a dwarf plant species specialised in temporary ponds (habitat type 3170*) of high altitudes. It occurs only on Mt. Oiti at two locations: the Leivadies plateau and Greveno peak in the site of the National Park of Oiti. It is included in the Red Data Book of the plants of Greece as a critically endangered species.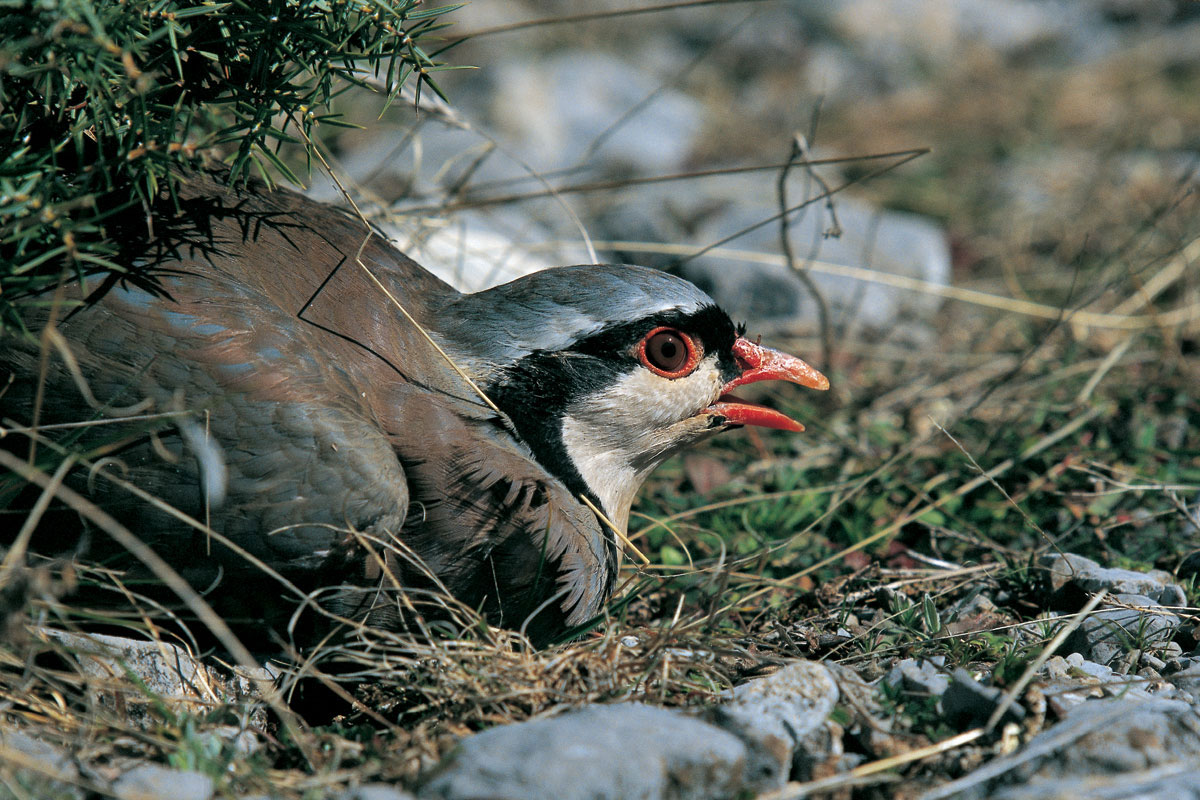 The Rock Partridge is considered a mountain species, although its presence has been confirmed in a wide range of altitudes, even near sea level. It usually inhabits open, rocky, dry and steep mountain slopes. Its diet is composed of insects, seeds, roots and generally a variety of plants, depending on the season. The nesting habitat is similar to the foraging habitat, normally located within 3 km from water. There are two published estimates concerning the total Greek population of this species: 2,000-5,000 pairs (Tucker & Heath, 1994) and 7,000-13,000 pairs (Birdlife International, 2004).
Pages