Main menu
Conservation of priority forests and forest openings in "Ethnikos Drymos Oitis" and "Oros Kallidromo" of Sterea Ellada, LIFE11 NAT/GR/1014
Action F.5: Networking with similar LIFE and non-LIFE projects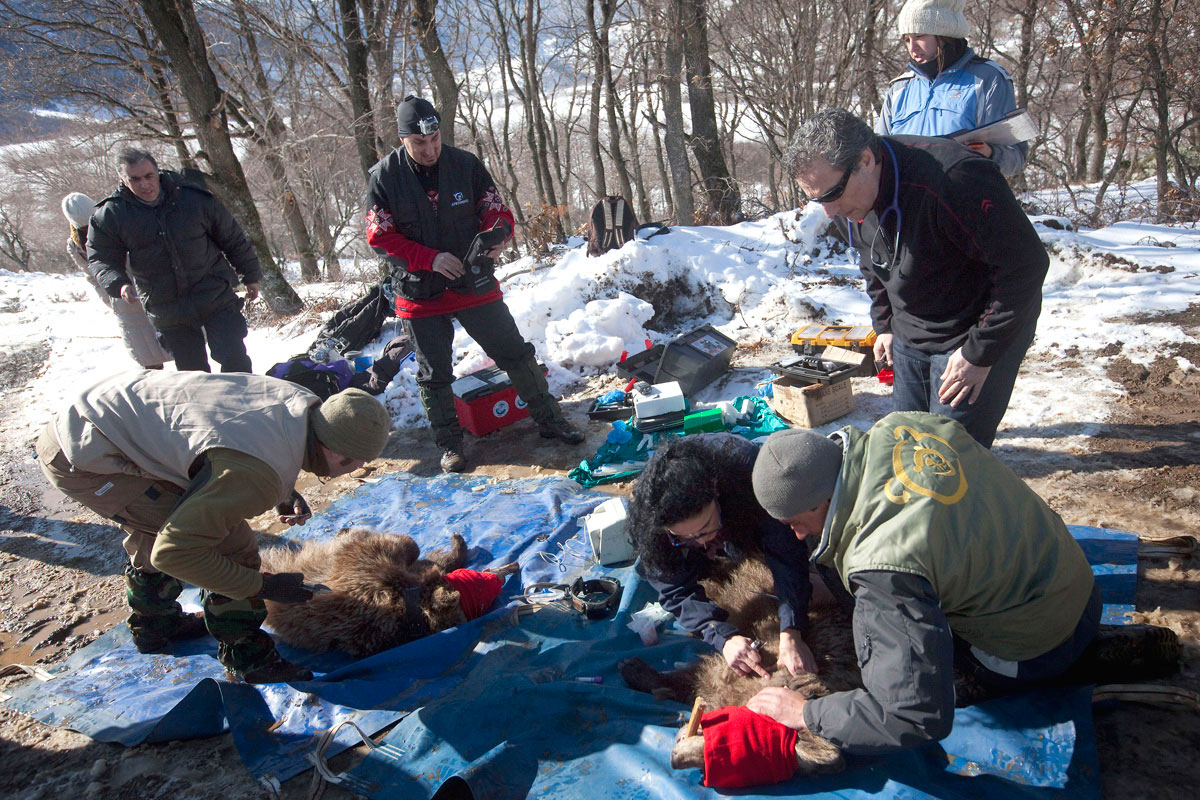 This action will establish networks with other LIFE or non-LIFE projects with relevant objectives. It will start at the onset of the project and will set up informal networks on the topics of the conservation and management of mountain grasslands, temporary ponds, mountain juniper forests, large mammals, and forest bird fauna.
An official request of collaboration will be made to the leading partners of the relevant projects at the start of the project and the organisations that will respond will be given access to the project networking facilities (action E.3). Communication will also be established with existing relevant networks, such as the European Pond Conservation Network.
In addition to informal exchange of information and experience via internet and e-mail, a series of activities will be organized, which will include:
Organisation of a visit of representatives from other LIFE or non-LIFE project teams to the sites of Mt. Oiti and Mt. Kallidromo. This will include meetings among the project personnel and invited representatives for information and experience exchange, and visits to the project sites.
Organisation of visits of project personnel to the sites of other LIFE projects.
Organisation of an information platform through the project website.
Creation of an internet directory of scientists and practitioners in the relevant topics.
Participation of experts from similar LIFE projects to action E.4.
reasons why this is necessary:
This action will ensure information and experience exchange on the management and conservation of the target habitats and species, and is considered obligatory for all LIFE+ projects.
The working experience and knowledge gained by similar projects will be a valuable tool for guidance of the project actions, and will enhance the expertise of the project teams. In turn, the experience and knowledge gained by the project will be efficiently transferred to other scientists and managers. Moreover, it will help establish international networks on the topics pursued.
expected results:
A comprehensive report of the experience in conservation and management of the target habitats and species at the European and Mediterranean levels.
One visit of the representatives of other projects to the project site.
One or more visits of the project personnel to the sites of other LIFE projects.
Web information platform.
Internet directory of experts.
beneficiary responsible for implementation: